Click On Picture for Larger View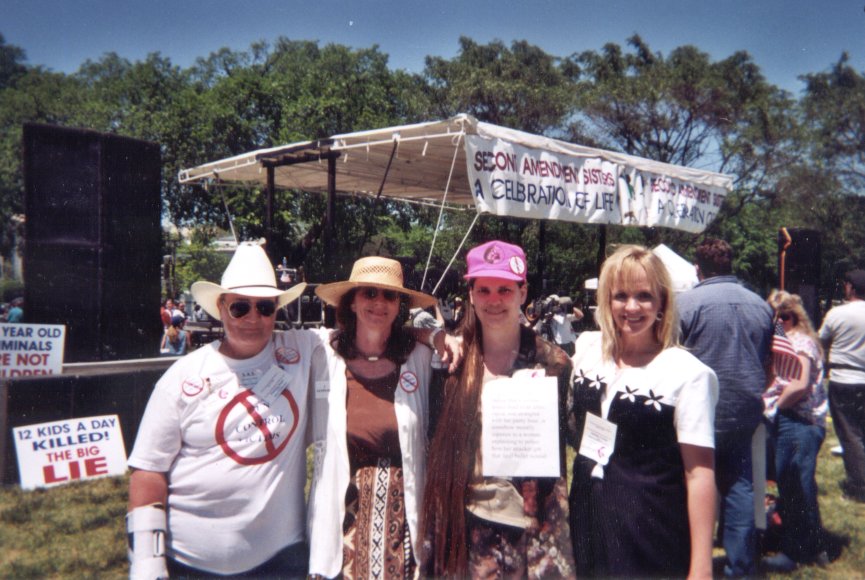 Left to Right:
Lady Libery, Kathleen Gennero, Nancy harrington of W.A.G.C.,
Janalee Tobias Founder of W.A.G.C.
W.A.G.C.: Women Against Gun Control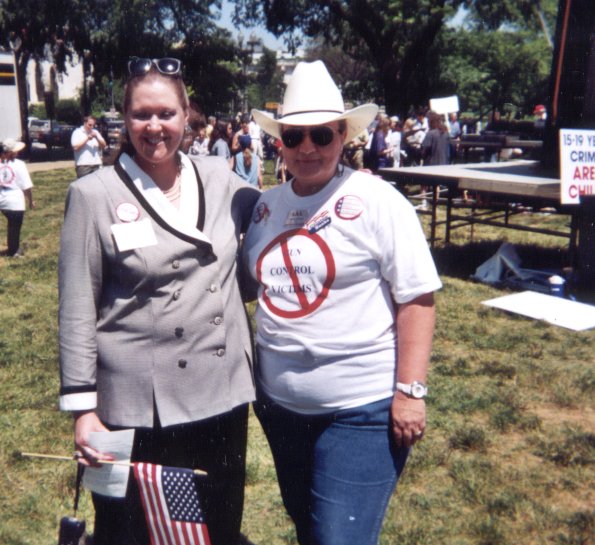 Debra Collins and Lady Liberty
Debra is one of the founders of
the Second Amendment Sisters-Armed Informed Mother's March
on Mother's Day in Washington D.C.
May 14th, 2000, opposing MillionMom march who wants to take our guns away.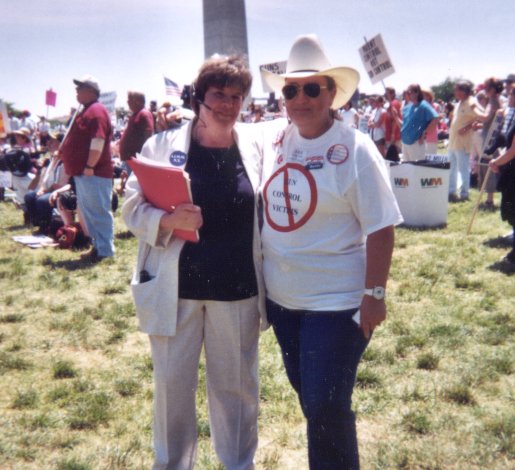 Diane Sawyer and Lady Liberty
Diane is one of the founders of
Second Amendment Sisters-Informed Mother's March.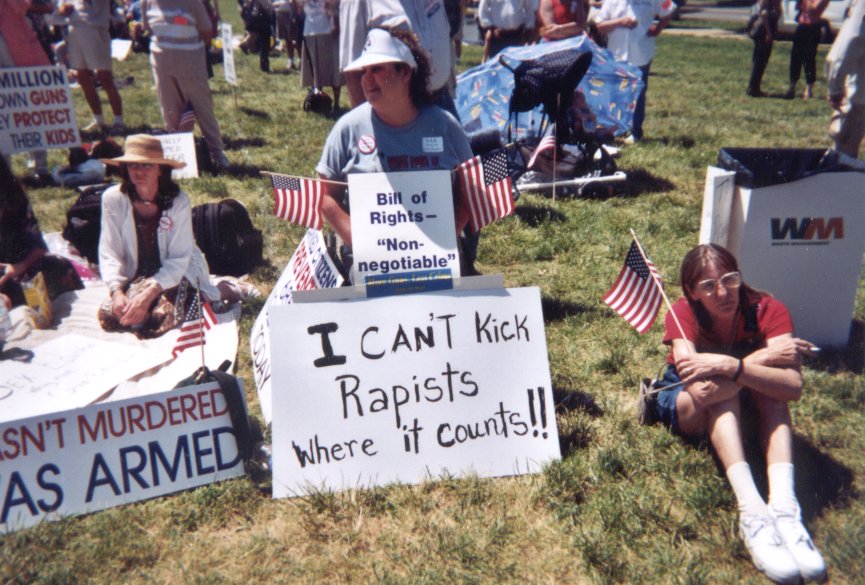 --
Rikkie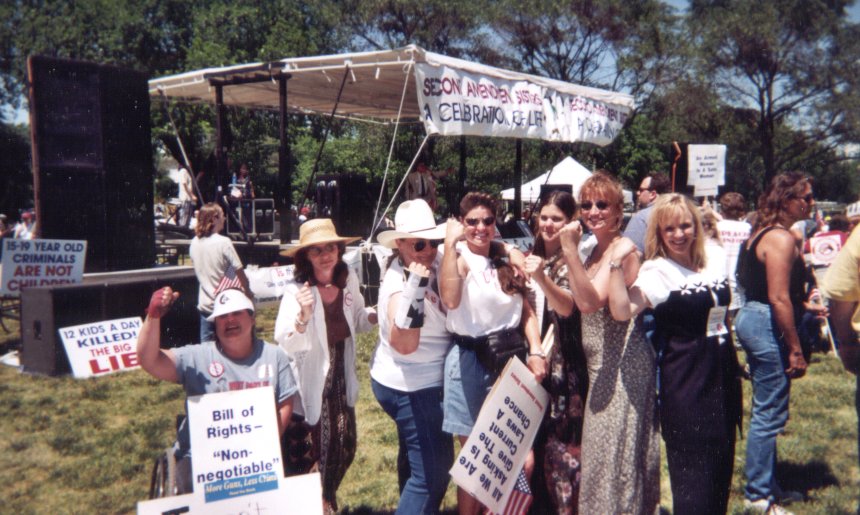 Exercising our "Rights to Keep and BARE Arms"
Left to Right:
Rikkie, Kathleen Gennaro, Lady Liberty,
Kristi, Nancy Harrington-W.A.G.C.,UnKnown, Janalee Tobias-W.A.G.C.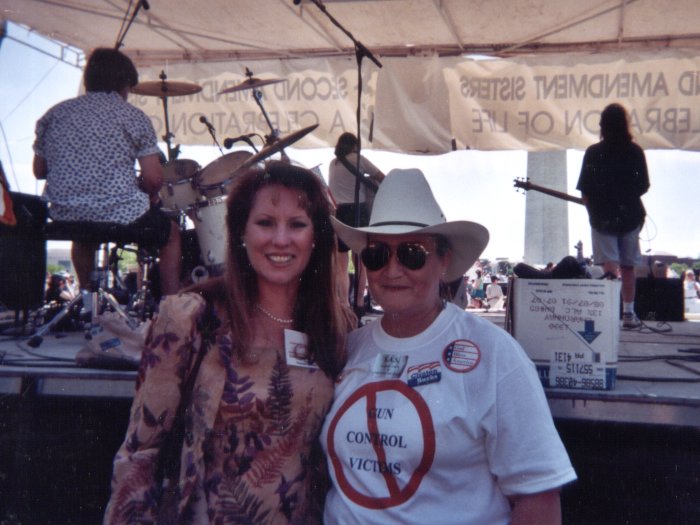 Texas Representative Suzanna Hupp and Lady Liberty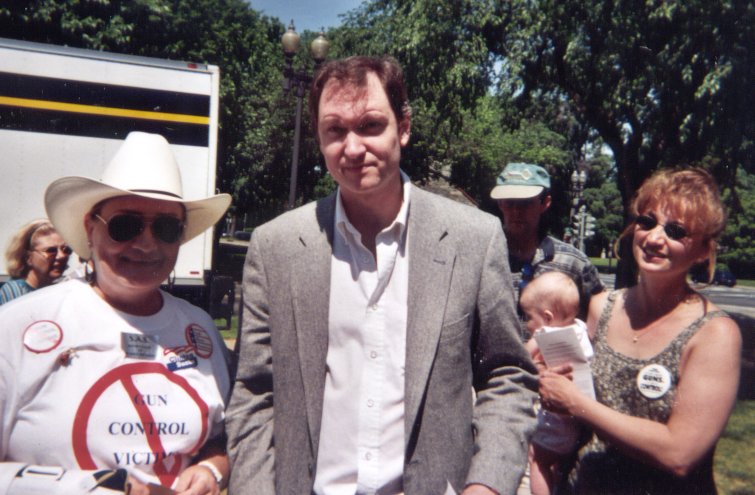 Lady Liberty and Professor John Lott
( author of "More Guns Less Crime" )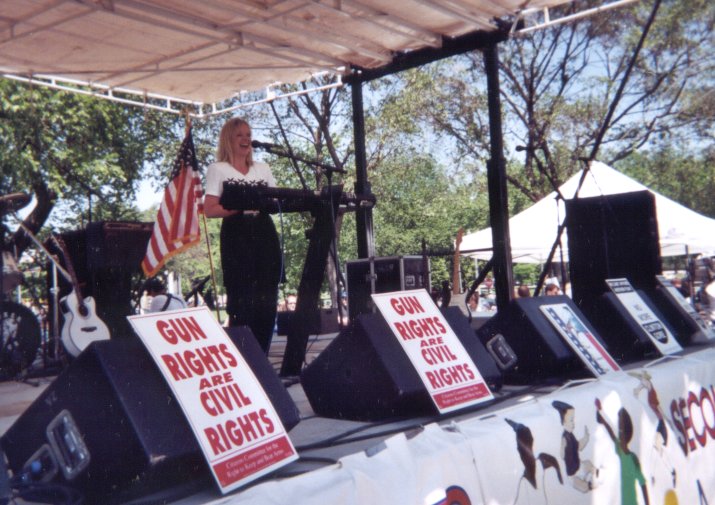 Janalee Tobias - founder of W.A.G.C.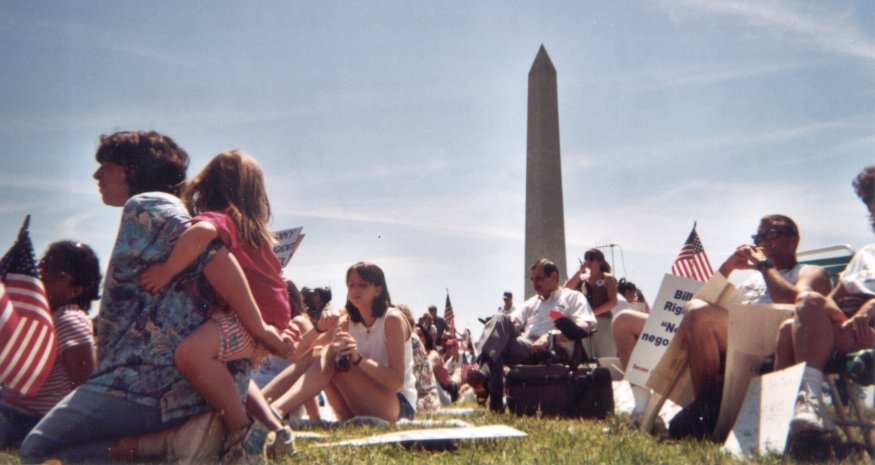 Washington Monument in Washington D.C.
where the SAS-AIMM was held on Mother's Day- May 14th, 2000.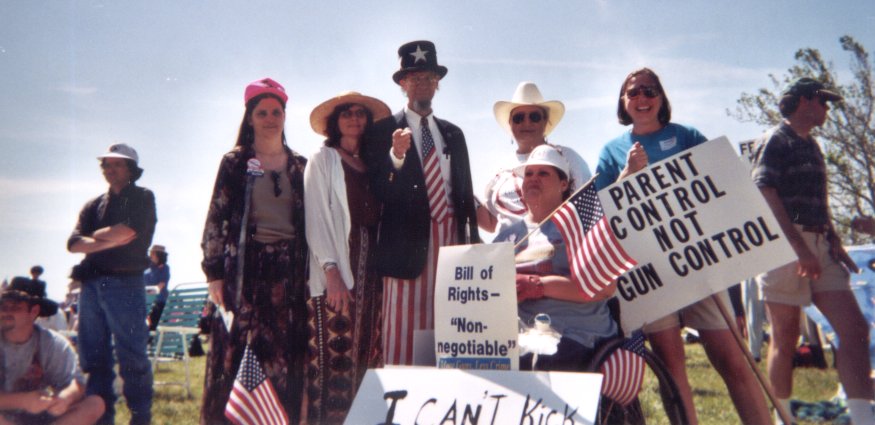 Left to Right:
Unknown,Unknown, Nancy Herrington, Kathleen Gennaro,
Uncle Sam, Lady Liberty, Unknown, UnKnown.
Infront:
Rikkie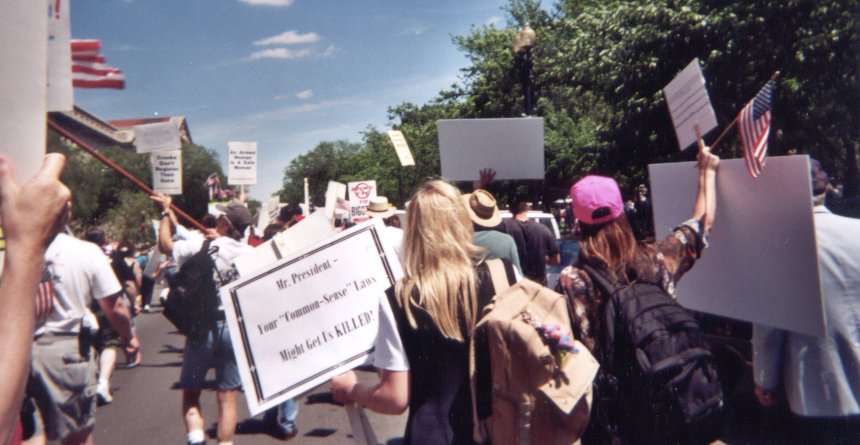 Lady with Blonde Hair:
Janalee Tobias
Lady in the Pink Hat:
Nancy Herrington
SAS-AIMM Marching Up Constitution Ave.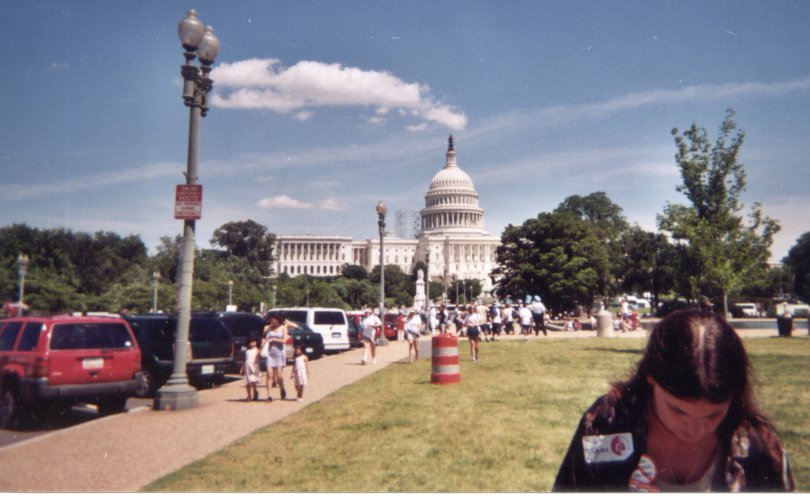 After SAS-AIMM down on Constitution Ave. to the steps of Congress.
As you can see Nancy Herrington is in this picture.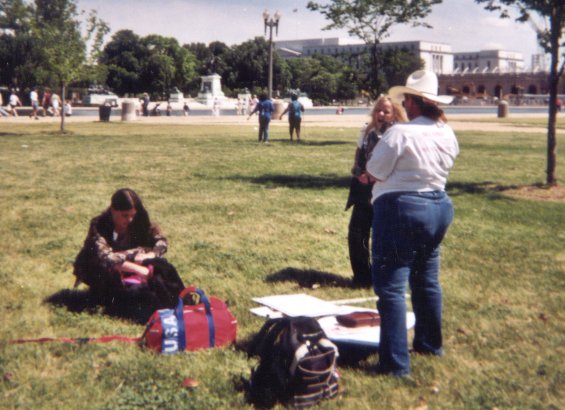 Nancy Herrington, Janalee Tobias, and Lady Liberty
getting ready to walk into the Lion's Den ( Million Mom's March )
We had to walk through the rally to get to Metro Transit to go home.
( Lady Liberty was spit upon by one of the M.M.M.'s ).